Digital nomads and the migration trend in Mexico
Digital nomads and the migration trend in Mexico
Who are the digital nomads?
Digital nomads are individuals like you who leverage technology to work remotely while continually travelling. Here's a rundown of key facts:
Occupations of digital nomads include programmers, designers, writers, consultants, and online teachers.
There are about 35 million digital nomads globally, with 76% being of European descent and 10% identified as Latin Americans.
The trend started over a decade ago due to increased remote work accessibility and flexible freelance platforms.
The lifestyle may sound exciting, but it comes with challenges like finding high-speed internet connectivity and stability.
More Latin Americans are adopting this lifestyle, making Latin American cities increasingly attractive for this workforce.
The migration trend in Mexico
1. Digital nomads: Who are they and how do they arrive in Mexico?
Digital nomads are individuals who leverage technology to work remotely, often from different countries. According to ABrotherAbroad, there are around 35 million such individuals worldwide, 10% of whom are identified as Latino-Hispanic.
To become a digital nomad in Mexico, they typically follow these steps:
Explore remote work and freelance platforms for flexible working opportunities.
Ensure high-speed internet connectivity wherever they choose to stay.
Prioritize safety and social aspects, looking for enjoyable local experiences.
Secure long-term but flexible accommodation, often booking Airbnbs for an average of 3-4 months.
Join global communities, like Digital Nomad World or NomadList, to find the best cities to live in and work from, and for collaborative work tools and courses. Mexico City ranks sixth in popularity among these digital nomads.
2. Migration in Mexico: A growing phenomenon
You, my reader, might find it surprising that the migration patterns in Mexico are evolving at breakneck speed. Turns out, there's more to this human migration phenomenon than meets the eye. This incredulous growth can be attributed to a variety of factors:
Based on data from the International Organization for Migrations (OIM), in 2022 Mexico ranked second in receiving the greatest number of migrants globally, only surpassed by India.
Owing to its geographical proximity with the US, Mexico has become an inevitable transit location for migrants from various countries.
Increasing social, economic, and political problems from the southern parts of Mexico have diversified the migratory routes to include migrants from Colombia, Cuba, Ecuador, Haiti, Nicaragua, and Venezuela.
Because of the battle between Russia and Ukraine, the inflow of citizens from these two countries in the migratory stream broadened from 2022 onwards.
Meanwhile, Mexico is appealing to American citizens searching for new life or digital nomads due to its quality of life, economic opportunities, and favorable cost of living.
The number of Americans living in Mexico, either temporarily or permanently, has significantly surged by 69.9% in 2022 as compared to 2019, according to the data from the Migr atory Policy Unit of the Secretariat of the Interior.
The rise of digital nomadism, a lifestyle made possible by technological advancements and global connectivity, is another contributing factor to this growth.
Despite security concerns issued by the US Department of State against travel to six of Mexico's 32 states, the most popular states for Americans to reside are Mexico City, Jalisco, and Quintana Roo, accounting for nearly 50% of the total Americans residing in the country.
Cities like Playa del Carmen, Mérida, Mexico City, Oaxaca, Puebla, and Guadalajara have become preferred locations for digital nomads.
3. Digital nomads: A challenge or an opportunity for Mexico?
The rise in digital nomads, particularly American residents, presents opportunities and challenges for Mexico.
Pros include an enhanced local economy and a boost in cultural diversity.
However, the influx also brings challenges like gentrification, increased cost of living, and tax-related issues.
For example, digital nomads typically only pay consumption taxes, possibly leading to a strain on local finances.
Measures to tax global nomads, as seen in Costa Rica and Greece, could be beneficial for Mexico, fostering a more balanced social, economic, and cultural exchange.
4. Digital nomads and technological transformation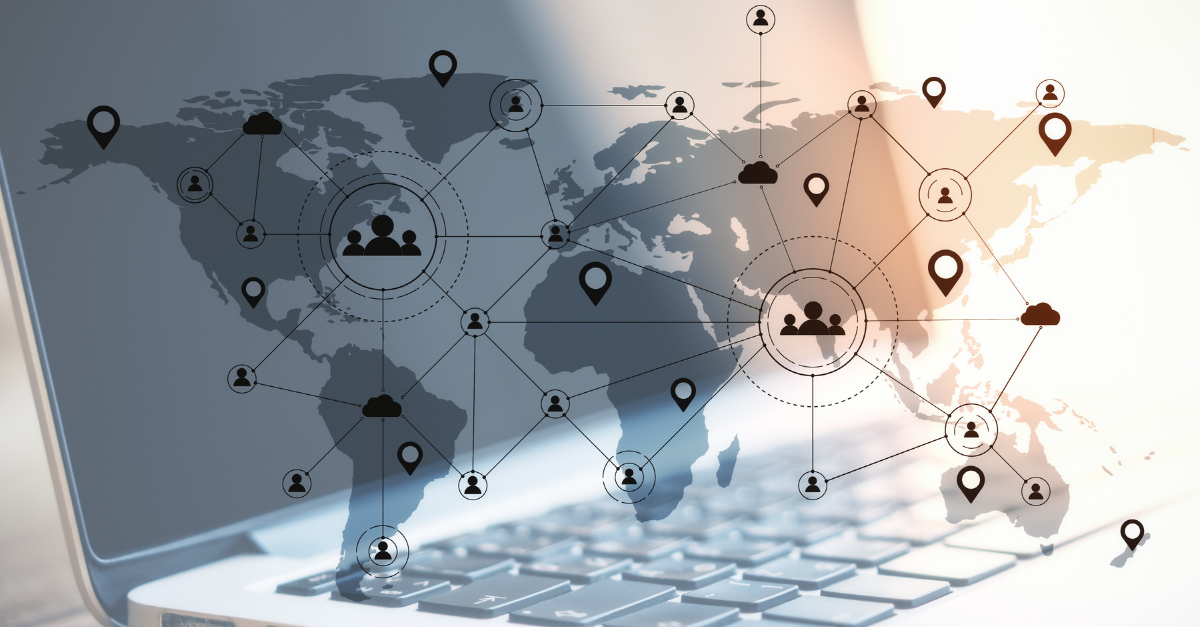 In today's fast-paced and connected world, digital nomads are catalyzing technological evolution, propelling Mexico into tomorrow. Here's how their influence is paving the way for progress:
Digital nomads, a rapidly growing group of around 35 million people worldwide, are unifying global cultures and knitting a tighter net of technological interconnectedness.
With the freedom of location-independent work, they are propelling demand for remote work platforms and flexible schedules.
High-speed internet connectivity is a non-negotiable for nomads, subsequently driving improvements in telecommunications infrastructure.
Remote work also generates a need for safer, more interconnected communities, fostering technological innovations in security and local connectivity.
Moreover, attracting the digitally savvy population may inspire homegrown tech solutions, driving Mexico's tech development.
Remember, as Lorena Bin de Gálvez highlights, "It's about being prepared for the digital demand, and not about the passport you hold."
5. Digital nomads and employment in Mexico
The rise of digital nomadism has taken the world by storm, with Mexico experiencing its share of this global phenomenon.
This has resulted in the following impacts on the Mexican job market:
Positive impacts:
Work Opportunities: A notable increase in remote work offers, with companies like Digital Nomad World assisting people in finding suitable cities for work and life, offering remote job vacancies, and providing collaborative work tools and courses.
Development of New Markets: Businesses and projects such as Casa Wabi and Club de Patos have surfaced, providing offerings tailored for digital nomads and sparking economic activity.
Negative impacts:
Local Job Market Disruption: The influx of digital nomads can lead to local job opportunities being overshadowed, particularly in areas offering inexpensive living and high-speed internet connection.
Remember, understanding the effects of this trend on the job market is crucial for both businesses and individuals to adapt and thrive in the evolving work landscape.
6. What type of visa is required to work in Mexico?
If you're planning to work in Mexico, you'll need the right migration document. For instance:
If you're a digital nomad or hired through new business schemes, you need a document specifying how long you'll be in the country and your role.
Make sure foreign staff never exceed 10% of a company's total workforce.
When entering Mexico, be explicit about your planned activities to avoid entry problems
Be aware of any immigration restrictions, especially for people from Brazil, Venezuela or Ecuador.
Always clarify if you need a card granting work permission or any other document proving your entry into Mexico, indicating your stay period and compensation scheme.
Always make sure you follow these guidelines to avoid any labor or fiscal issues!
7. Where to Work: The State of Mexico and its Opportunities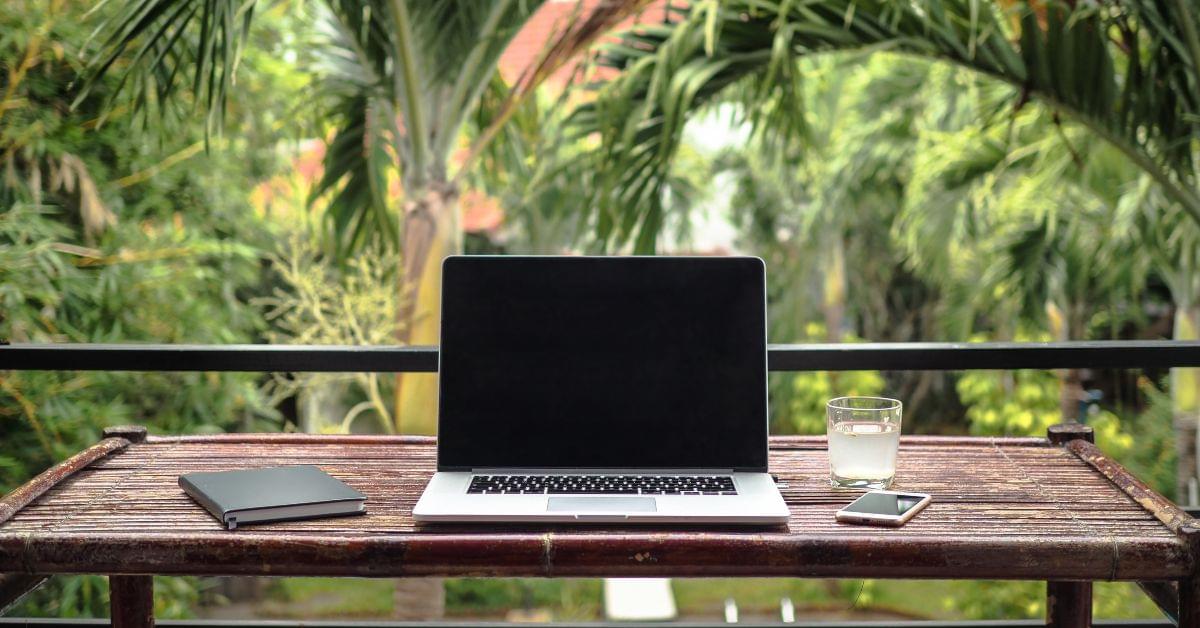 Mexico, particularly its bustling and vibrant cities such as Mexico City and Playa del Carmen, has garnered an appeal among digital nomads. Let's explore why.
Rise of Digital Nomadism: Recent data shows a significant increase in digital nomadism, with 16.9 million American workers identifying themselves as digital nomads.
Strong Communities: Platforms like Digital Nomad World and NomadList foster a sense of unity among nomads.
Popularity Rankings: In global digital nomad rankings, Mexico City is listed as the sixth most popular destination.
Work Opportunities: Sustainable business projects like Casa Wabi offer exciting work opportunities blending art, architecture, and nature.
Attractive Lifestyle: Mexico's affordable living costs combined with vibrant culture make it a desirable living and working destination for digital nomads.
8. Culturally attractive: Why Mexico is a good destination for digital nomads
Digital nomads, are you yearning for a change of scenery? Discover why Mexico, the sixth most popular destination amongst nomads, could be your next exhilarating adventure. These key features make it a top pick:
Rich Culture: Mexico offers an intriguing blend of the ancient and the modern, providing continuous cultural enrichment.
Community: With existing supportive and collaborative communities like Digital Nomad World and NomadList, you'll never feel alone.
Geographic Diversity: Whether you fancy serene beaches in Playa del Carmen or the bustling capital Mexico City, there's a spot for every taste.
Affordability: Living costs are relatively low, especially compared to other popular nomad destinations.
Positive Ratings: An impressive 94% of the digital nomad community rate their Mexican experience positively, citing quality of life and cost amongst the top reasons.
Remember, while Mexico offers endless fun and excitement, stay cautious as safety and language can sometimes pose minor challenges.
9. Digital nomads and challenges in Mexico
Digital nomadism is riding a global wave and Mexico is right on its crest. With a growing number of U.S. workers gravitating towards this lifestyle, Mexico is rapidly becoming a hotspot. However, there are certain challenges to keep in mind:
Connectivity can be spotty. Internet access, while improving, is not always reliable.
Safety remains an issue, especially in certain regions.
There's a significant language barrier, as English fluency is not widespread.
Discrimination can be a problem, with concerns around racism reported.
Lastly, dealing with Mexico's varied cost of living can be tricky, depending on the city of choice.
Remember, every location has its ups and downs, and preparation is key.
10. Why should digital nomads be considered in Mexico?
Did you know there are around 35 million digital nomads globally? In the context of Mexico's migration, it's crucial to factor in these tech-savvy globetrotters. Firstly, – they've surged by 76% in Europe and are growing steadily among Hispanics. Digital nomads also contribute to the local economy, mostly bearing consumer taxes. However, with escalating local rents and prices, we see a potential compromise on local residents' livelihoods. To ensure a balance, a shift in tax policies to reinforce local finances, similar to initiatives in Costa Rica and Greece, could help. This could just be a win-win for Mexico's migrations' economic and social aspects.
Why is Mexico a popular destination for digital nomads?
Considering a new remote work destination? Mexico is becoming a popular alternative for digital nomads.
1.6 million Americans reside in Mexico
Favorable living conditions
Rank 6th most popular on NomadList
However, it's not all rosy.
The English proficiency level can be low.
There are concerns around safety and security.
Documented instances of racism exist.
There's a reported disparity in LGBTQ+ community acceptance.
Certain areas may have high levels of humidity.
The benefits and challenges of being a digital nomad in Mexico.
1.The benefits
Being a digital nomad in Mexico offers an array of advantages, from affordable living to regional splendor. If you're considering going nomadic, here's why Mexico should be on your shortlist:
Lower cost of living: You get to save a hefty chunk of your income as the cost of living is significantly cheaper than in big U.S cities, with 52.5% choosing this advantageous change.
Emerging digital hubs: Cities like Miami are flourishing as digital hubs hosting promising U.S and Latin American companies.
Accessible amenities: As a migrant, you can enjoy equal rights to housing, education, health, work, and social security.
Inclusive work opportunities: The rise of virtual hiring in 2021 means companies are seeking talents globally, welcoming individuals facing employability challenges due to time and space constraints.
Enhanced productivity: According to reports by Enterprise Technology Research, remote work is predicted to double productivity in 2021.
2. The challenges
Becoming a digital nomad in Mexico brings unique challenges. Here's what you need to know:
Lack of global demand skills: Many professionals lack in-demand global skills like language proficiency or digital tool mastery.
Pessimistic mindset: Latin women tend to refrain from applying to jobs where they don't meet 100% of the requirements.
Cultural patterns: Traditional expectations and fear of doing things differently keeps some from joining the digital nomad trend.
Unstable income: Currency fluctuations and securing international clients can cause inconsistent income.
Remote Work misconceptions: Some see it as a vacation instead of extended periods of professional work while traveling.
3. Migration of digital workers
Digital nomadism is a dramatically rising trend, with a 131% growth since the year before the pandemic. Mexico has recently become a significant hub for digital nomads. Below are a few factors that make Mexico a popular choice:
Ease of restrictions during the pandemic allowing migration
Availability of digital nomad communities like Digital Nomad World and NomadList
Various city choices including Playa del Carmen, Mérida, Mexico City, Oaxaca, Pueblo, and Guadalajara
Approval from 94% of the nomad community who appreciate the quality of life, cost, and fun, despite some challenges with language and safety
Local projects and hubs designed to attract digital workers, such as Casa Wabi in Salina Cruz and Hotel Ganzo in Los Cabos.
4. Increased Connectivity and Accessibility
You have increased connectivity and easy access working as a digital nomad in Mexico.
Benefits include:
High-speed internet across urban areas.
Affordable living and travel costs.
Robust cultural and culinary experiences.
Safety measures enhanced by the government.
Special visas for remote workers making long stays easier.
On the flip side, there are potential challenges:
The surge of digital nomads could lead to increased rents.
Possible community fragmentation.
Gentrification pressures.
Risk of urban centers turning into "ghost towns" with remote work.
Potential for disrespectful behavior disturbing local communities.
Remember, the goal is sustainable growth that benefits all stakeholders.
5. Employment Opportunities and Economic Growth
You're a digital nomad eyeing Mexico and wondering about job prospects? Well, you may have hit a jackpot! Despite initial hiccups due to the pandemic:
Numerous Latin Americans returned to their home countries, including MX, adding to the local economy.
As per CEPAL, about 67% of the region's population has Internet. With remote work being the new normal, this ramps up job openings.
Digital nomads like you are changing Mexico City's economic dynamics. From sustainably booming to potentially catastrophic, your contributions will be critical.
Only 20% of jobs currently allow working remotely, there's a ton of room for growth and just as many opportunities for you to seize as a digital professional.
This calls for innovative long-term plans shedding barriers against remote work.
6. Increase in commercial exchange
As a digital nomad in Mexico, you're part of a rising tide that's amplifying commercial exchange. It's a fascinating ripple effect. Here's how:
First, your direct purchasing power infuses the local economy, strengthening various sectors from hospitality to real estate.
Second, as you demand diverse goods and services, you ultimately invite domestic businesses to respond with enriched offers, boosting competition and capital flow.
Lastly, thanks to technology advancements, virtual teams and remote roles mean businesses wield an international reach like never before. With this, comes global trade opportunities and enriched business ecosystems locally.
You're no mere tourist – you're a significant link in Mexico's commercial golden chain.
7. Increased Creativity and Scalability
Becoming a digital nomad in Mexico can open up new avenues for creativity and scalability in your professional life. The unique atmosphere and cultural richness of Mexico can profoundly influence your outlook, leading to higher productivity and broader perspectives. Here are five notable impacts:
Immersion in diverse cultures fosters fresh thinking and ideas
Flexible work environment enhances work-life balance and productivity
Proximity to North America facilitates robust networking opportunities
Lower costs of living allows for strategic business reinvestment
Rich ecosystem of digital nomads provides collaborative opportunities for scalable projects.
With the world at your fingertips, let Mexico enhance your creativity and scalability opportunities as a digital nomad.
8. Improved Housing and Quality of Life
Embrace the rewarding lifestyle of a digital nomad in Mexico by enjoying enhanced housing and quality of life improvements. This opportunity gives you access to integration into local communities and potentially improving the local economy.
You'll enjoy the flexibility of working from anywhere, making use of Airbnb's service that provides apt workspaces. Angel Terral, director of Airbnb Mexico, claims their platform is not only about providing workspaces, but also boosting local economies.
Local businesses could be revitalized due to the economic spillover effect. Digital nomads contributed to a total economic impact of 9,300 million MXN in Mexico City in 2021, a 15% addition to the city's tourism revenue.
Despite potential inconveniences mentioned by some, as in the case of Bali, embracing digital nomads might be a strategies to prevent urban areas from turning into economic deserts.
Green spaces are becoming popular with modern office workers. Adapting them in your workspace could lead to increased job satisfaction and productivity.
Remember, your presence as a digital nomad in Mexico positively impacts the economy and your quality of life.
9. Increased awareness of data protection
Data protection is crucial for digital nomads, especially in Mexico's flourishing digital nomad community. This growing awareness has pros and cons worth acknowledging.
It promotes the importance of reliable cybersecurity measures.
It creates a demand for more data-secure accommodations.
It results in safer digital nomad practices.
However, it brings challenges.
It might make finding suitable places for remote work tougher.
It could increase costs for higher-quality cybersecurity solutions.
It places a burden on individuals to be constantly vigilant of their data safety.
Being a digital nomad in Mexico means balancing the need for data security with the unique challenges it presents.
10.Increased innovation and trends
Your move to Mexico as a digital nomad doesn't just offer stunning beaches and delectable food. You're stepping into a hub of innovation and trendsetting. Here's why –
Mexico is a hotbed for startups, and as a remote worker, you have access to this inventive environment.
Sudden rise in coworking spaces tap into the creative spirit of nomads, fostering collaboration.
Tech-gatherings like Startup Weekend Mexico City, brings fresh ideas to the fore.
Finally, with Miami becoming a new digital hub, digital nomads in nearby Mexico can leverage the booming digital scene.
For example, the rapidly growing tech-company, Kueski, was born in this environment. So, expect a surge of creativity.